New year, new trends! Whether you're a trendsetter or a follower, keep an eye out for these iconic shades to decorate your home:
Predicted Design Trend: Bold Colors
Minimalism is still in style, but it's not sweeping the design board as it has in years past. In fact, the trends for 2022 are heavily influenced by minimalism's countermovement — maximalism. In maximalism, colors, patterns, and textures come together to create a kaleidoscope of our personalities. As the name suggests, the more, the better.
Keep an eye out for these bold colors to make a splash this year: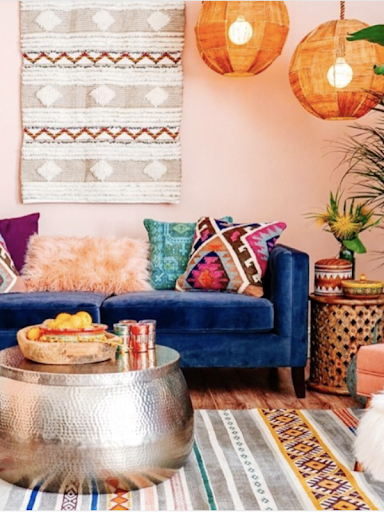 Sherwin-Williams | Naive Peach
Naive peach is a cheery and light color that adds a pop of color without overwhelming. It's the perfect wall color for a room that doesn't get as much light since light colors help reflect natural light more easily.
Sherwin-Williams | Dark Night
Deep blues are the perfect color for statement walls and cozy corners this year.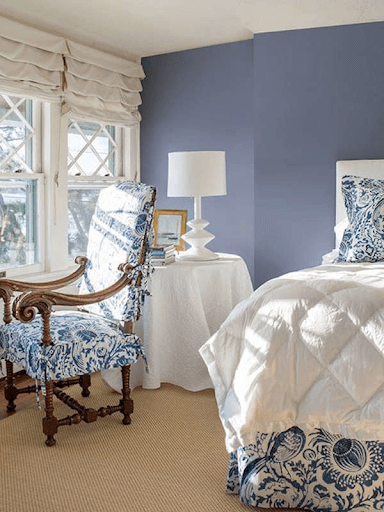 Benjamin Moore | Luxe
If you've ever wanted to feel like you live in Marie Antionette's France, Benjamin Moore's Luxe may be the perfect color for you and your home. This light and airy color is perfectly suited for a bedroom or calming living room.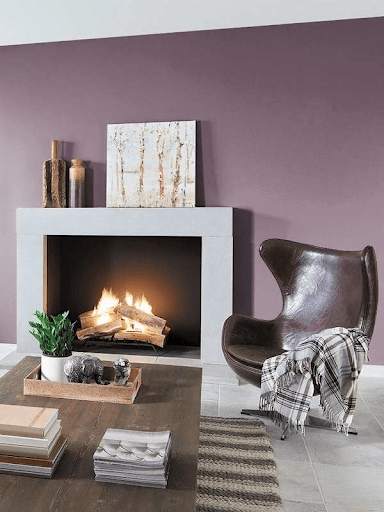 Behr | Plum Royale
Deep purples are another trend to look out for, but the cool, light tones of Plum Royale add a chic and modern feel to any room in the house without overpowering the room itself.
Predicted Design Trend: Understated Shades
If bold colors aren't your style, never fear. Earthy, organic colors can be implemented in subtle ways to add a pop of color to your home or tie a room together.
Mizzle | Farrow & Ball
Mizzle is the perfect accent color (pictured here on the bar doors). The color is pronounced enough to give a Mediterranean feel to your home without changing the entire look of your space.
Sherwin-Williams | Tricorn Black
Black is another hot trend color for this year. The dark color helps hide the true depth of a room and can make it seem larger than it is. You can also use it as an accent color on kitchen cabinets for a sleek, modern look.